As a fan of celebrities and red-carpet looks, I love following red-carpet events such as VMAs, AMAs, and Met Galas. If you are the same as me, then you know that this Monday, on November 22nd, the annual AMAs of 2021 took place. There are always certain favourites that I am excited to see on the red-carpet, such as Billy Porter, or Winnie Harlow. However, as a media student, I don't have the fashion understanding of an expert. I still love to review the outfits with my friends and see the amazing, or hideous, outfits of celebrities. To make this more interesting, I asked our BUas students to give their ratings on some of the looks as well. So, let's see what the celebrities got for us this time.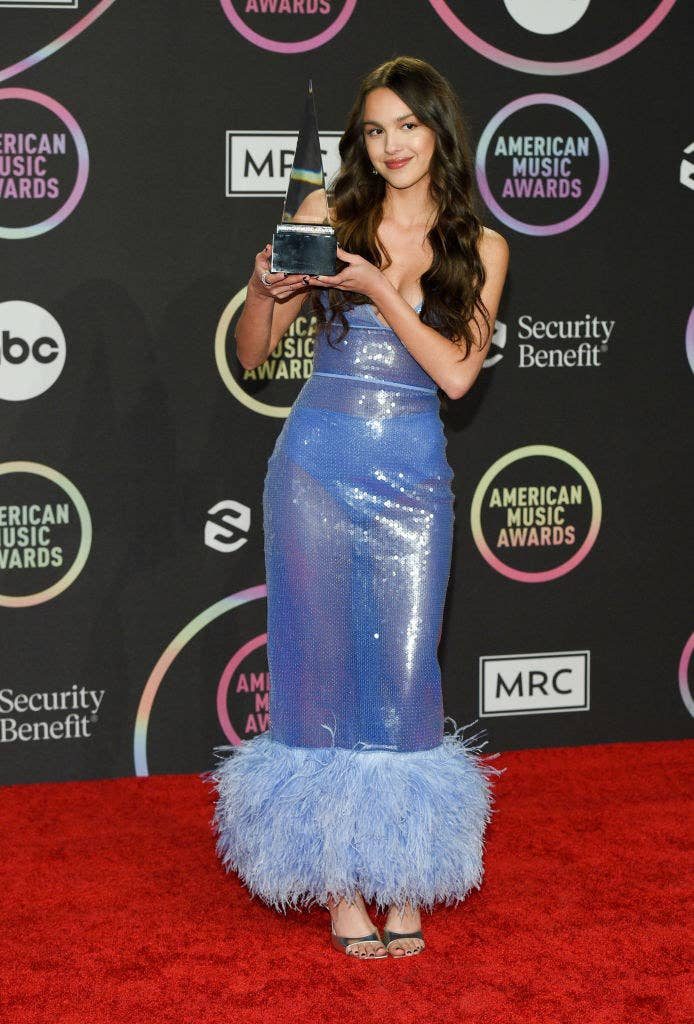 Olivia Rodrigo
The stunning Olivia won the "New Artist of the Year" award, which she totally deserves. However, her dress is even more stunning. Olivia showed up wearing David Koma, and I must admit I have no idea who that is. However, I love the mermaid -vibe. I can't really say much bad about it since even the sheerness fits the ocean vibe. But I still feel like it's missing something.
My rating: 8/10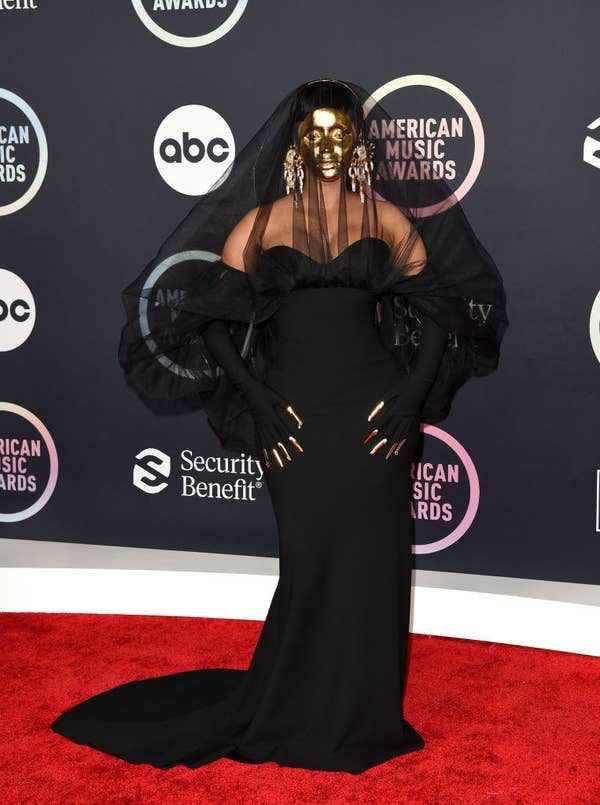 Cardi B
Cardi B showed up to the red-carpet not with one look, but multiple. Out of all her outfit changes, this dress by Schiaparelli was the most extravagant in my opinion. It is giving rich widow vibes to me. And of course, we have to mention the nails. Cardi B is known for her long nails and even in her looks, she made sure they are seen.
My Rating: 7/10
Your Rating: 7.5/10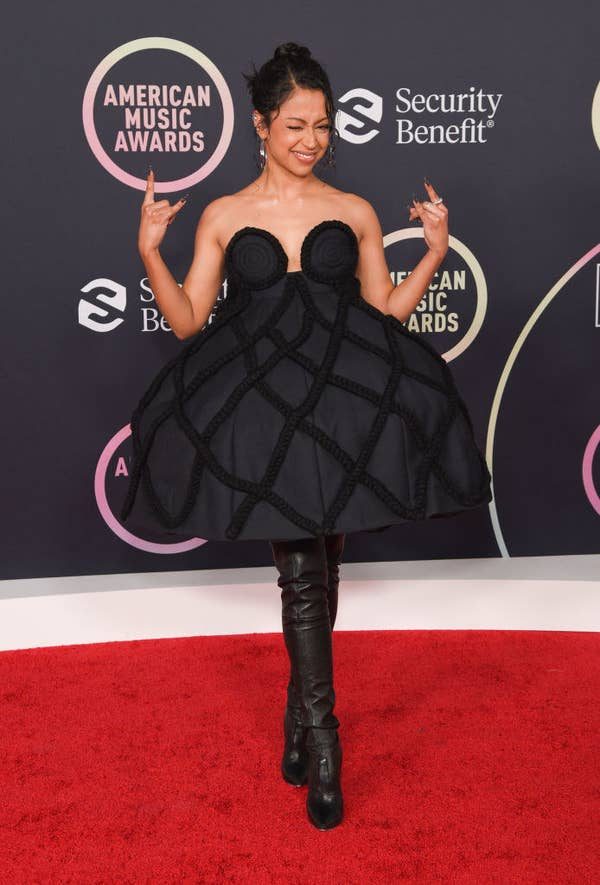 Liza Koshy
The black theme continues with Liza Koshy, with her amazing Annakiki dress. Although it is reminding me of Ariana Grande's pink look some years back. The dress is really cute and girly but still a little rock'n'roll.
My Rating: 8/10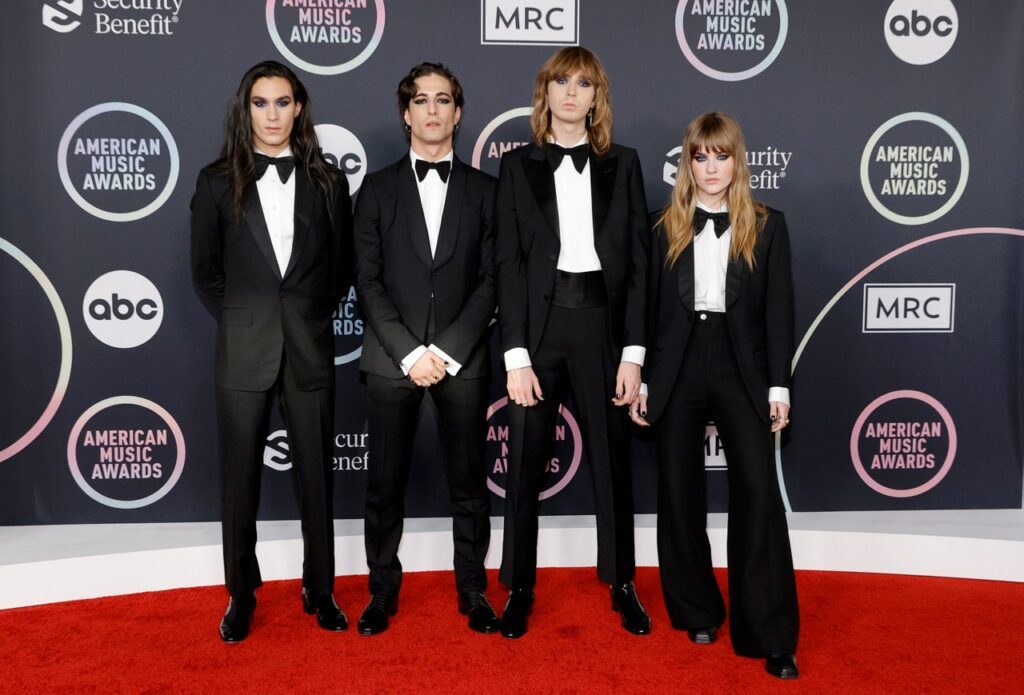 Måneskin
There is something grunge about the Måneskin band that really sets their image as a band. I love that they have their own feel to their clothes and really bring their music out as well. However, I was expecting to see something a little bit more exciting from them on the red-carpet. A Gucci tux is a safe choice but for events like this, but maybe a little boring. I might be wrong though, the audience clearly disagrees with me.
My rating: 3/10
Your Rating: 9/10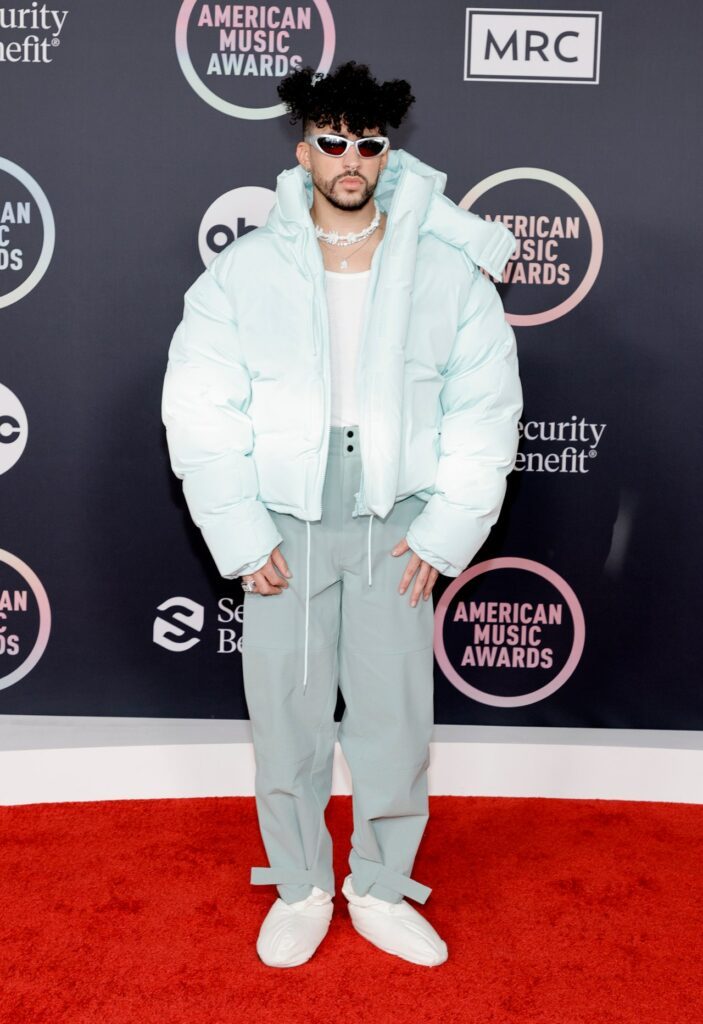 Bad Bunny
I am not sure if Bad Bunny was aware he had a red-carpet on that day. Maybe he just showed up straight from the studio in sweats and a puffer jacket. It is refreshing to see somebody not caring about the red-carpet in the extravagant way. I'm sure his look still costs more than my tuition in BUas. I still somehow like the look with the jewellery, glasses, and the hair.
My Rating: 4/10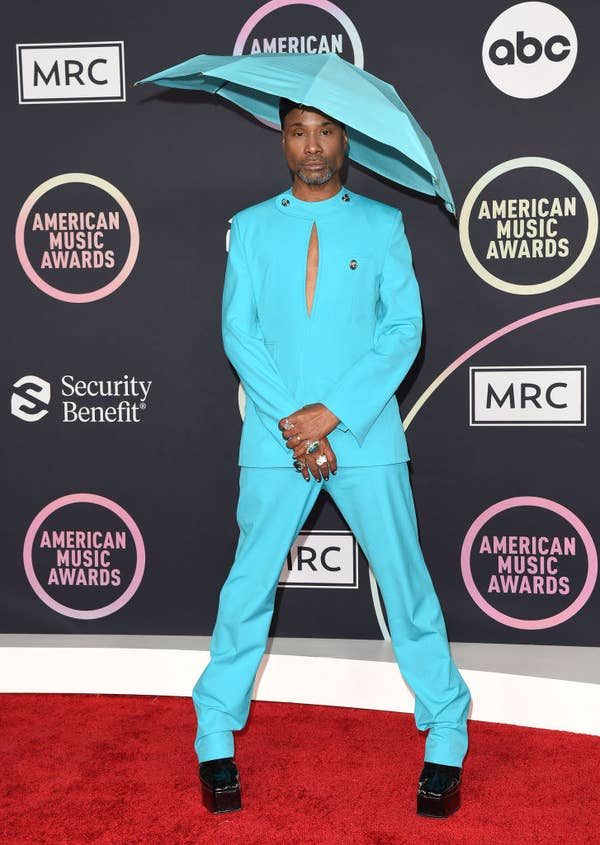 Billy Porter
I have to say, if Billy Porter would travel to the Netherlands right now, he would be ready for the Dutch weather with this look. Every time there is a red-carpet event, I am waiting to see Billy Porter's creative looks. However, I am a bit disappointed this year. Although it is still creative and fun, it is not as extravagant as I expected. However, the audience did not agree with me and voted him way higher than I would.
My Rating: 4/10
Your Rating: 7/10
---
What a night. I can only dream about going to the red-carpet one day myself, dressed in Versace, or Gucci. However, until that day I will keep admiring the looks of the celebrities and give my unneeded opinions. Although this was only a small part of the attending celebrities, it was fun to see the different looks on the red-carpet this week.