Each year BUas organises 'Camp Lost' which is an introduction week for the new freshmen of the Media, Games, and Ai Academy. This year it is organised by a team of six Creative Business students. Jens van Loenen, who is the Entertainment and Sponsor Manager of the event was kind enough to give us some more information on this exciting week full of fun activities and new experiences.
When and where will Camp Lost take place?
This year Camp Lost will be from the 28th of August up to and including the 1st of September. It will take place in Ulvenhout at Jeugdland, which is the usual spot for Camp Lost.
Where can new freshmen sign up for Camp Lost?
Once the sign-up period starts, you can easily go to our website: www.camplost.buas.nl. You will see a big sign-up button on the home page.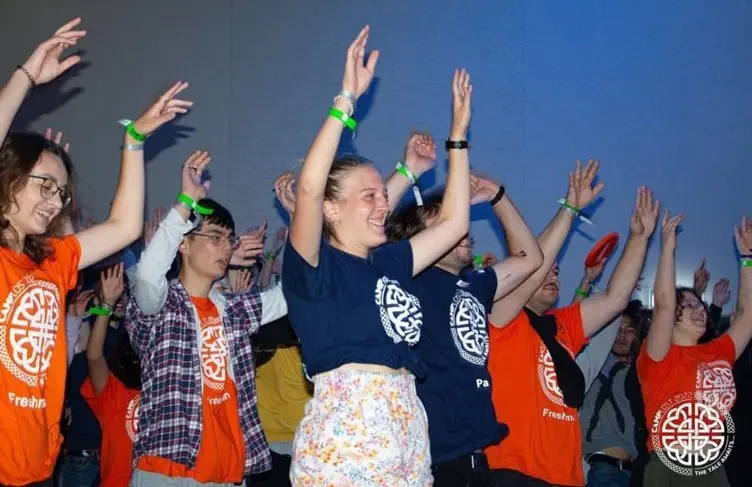 Has the theme for this year already been revealed?
A while ago we published a teaser. In the teaser, it was revealed that the theme of this year will be: 'The Edge of Reality'. We will play around with virtual worlds and the experiences they can offer. We would like to invite all freshmen to experience a completely new kind of virtual experience.
What can we expect from Camp Lost 2023?
Without a doubt an awesome week. To me, Camp Lost always feels like you are in a bubble together. You really submerge yourself in the world of Camp Lost. As a first-year student, you will have a short, online day on Monday. Tuesday you arrive at the camping area, where you will sleep for three nights. During the week you undergo an intense team-bonding experience with your Camp Lost group. You can expect to take part in various activities, and we will also go to the city centre. You are going to work together with others intensively and you will be entertained with a very nice storyline throughout the week.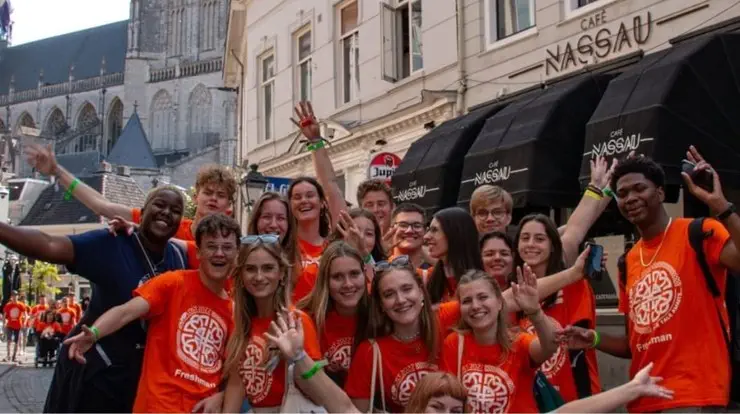 You mention you will all stay in a camping area. Does that mean you will all sleep in tents?
Yes. Everyone has to bring their own tent and sleeping supplies. On the first day at the camping area, everyone will have to pitch their tent and after that, we will all have a great camping experience together at Jeugdland!
How can the new first-year students prepare themselves for Camp Lost?
Before Camp Lost takes off a packing list will be shared with all the things you need or that might come in handy during the week. It will be available on the socials of Camp Lost, but if you signed up for the introduction week, you will also receive the list by mail. Otherwise, prepare yourself for an awesome, but intense week. My tip would be to get enough sleep prior to Camp Lost, but other than that, just start rejoicing yourself to have a very nice and social time.
Where can we find more information on Camp Lost?
All official information will be published on our website: www.camplost.buas.nl. You can find all the important information over there. Next to that, it is always useful to keep an eye on the 'camp.lost' Instagram page. You might even discover something on that page that will give you more information on the storyline of this year (hint 😉).
Do you have a final message for the new first-year students?
We as the organisers of Camp Lost are very much looking forward to welcoming all freshmen and creating an amazing Camp Lost together with all volunteers!
Hopefully, we could give you an impression of what to expect from Camp Lost. If you did not sign up yet, be sure to do so at www.camplost.buas.nl and get ready for an unforgettable and fun start to your BUas career!