Do you love looking at art but are you tired of the standard art museums? Are you ready for something unique and exciting? Wait no more! I have selected four museums which will satisfy your need for art. 
Moco Museum, Amsterdam
If you're looking for modern, contemporary and street art - Moco is your best friend! Moco has an exhibition of one of the most daring artists in street art (graffiti) today. Banksy is a street artist that makes beautiful, yet controversial art that many people look up to. Art involving politics and serious problems in our society are all discussed in Banksy's art. Yet no one knows who Banksy is, or what their gender is. Banksy's art is all over Moco's grounds which you can see from up close! Besides Banksy, Moco holds art from multiple amazing artists with a unique vision. I hope these names ring a bell: Jean-Michel Basquiat, Yayoi Kusama, THE KID, teamLab, Andy Warhol, Icy & Sot, JR, Keith Haring, KAWS and many more!
Their collection of art changes slightly over time giving the museum new and fresh art for the visitors to enjoy!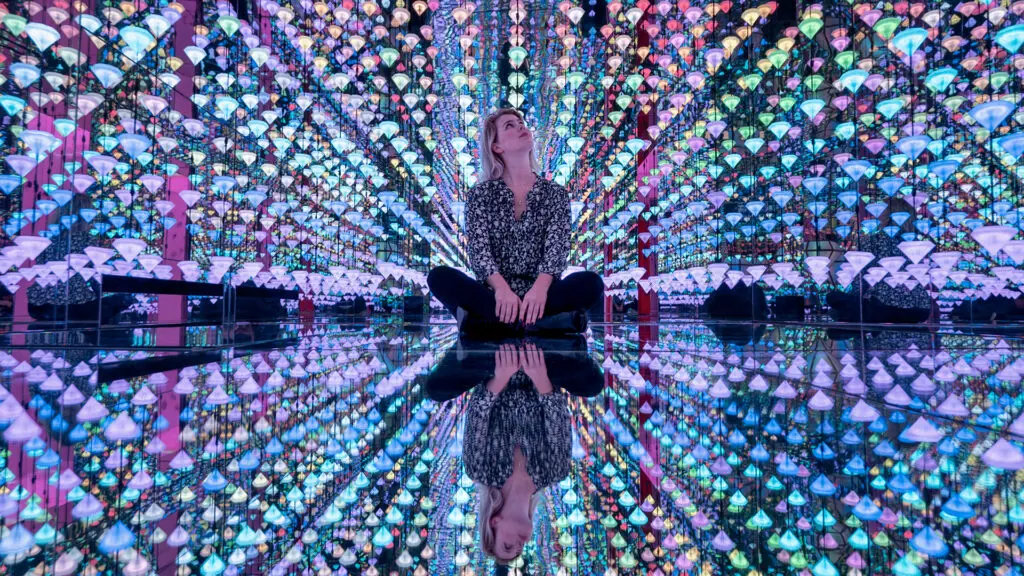 source: https://mocomuseum.com/nl/info/frequently-asked-questions
WONDR Experience Museum, Amsterdam
Become the art yourself at WONDR Experience Museum! WONDR is perfect for people who want to experience visual magic and creativity. Engage all your senses in this experience museum. Everything from writing on the walls, getting lost in a jungle, jumping in the largest ball pit and singing your heart out. WONDR has it all ready for you to explore and brighten up your imagination! Also, nice for your Instagram pictures 😉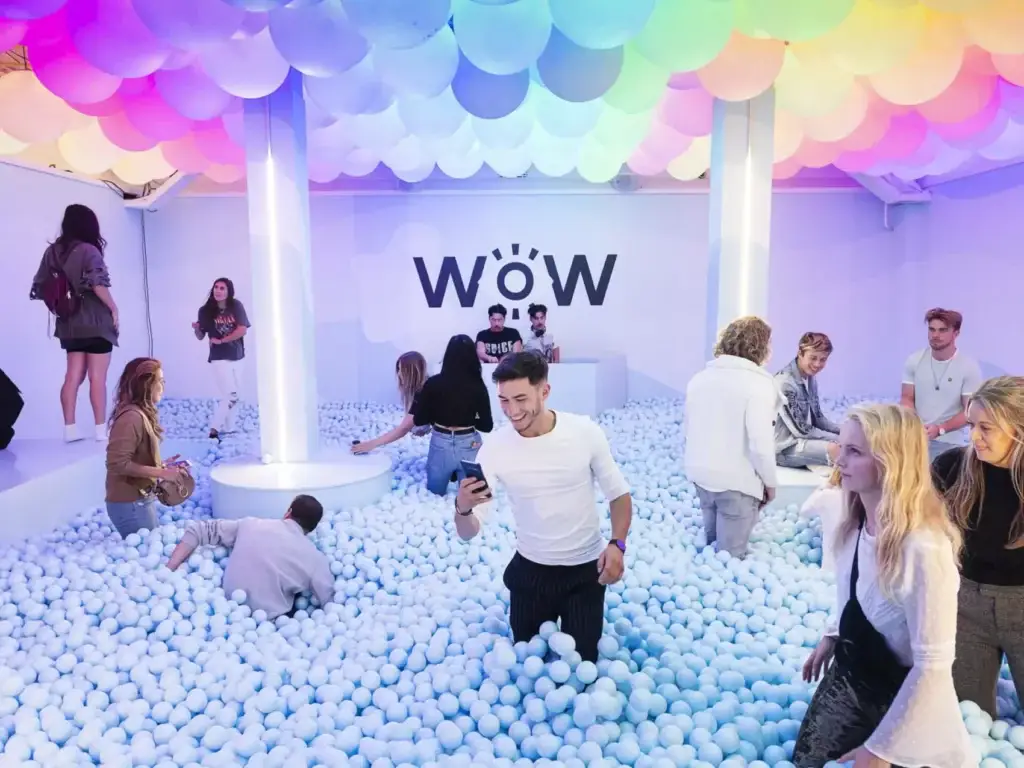 source: https://www.helloamsterdam.nl/local-heroes/interview/wondr-experience/
CORPUS – Explore the Human Body, Oegstgeest
Our bodies are a big mystery, and reading about them in a book could be less fun. Why not learn about your body while walking through it? CORPUS is an interactive museum that allows you to walk through a huge human body. You learn how your body reacts to a splinter, what happens in your ear when you listen to music, where the command center of your body is located and much more. Explore the human body and learn how it works. After this experience you will love, appreciate and cherish you body more, as it works hard for you every single day!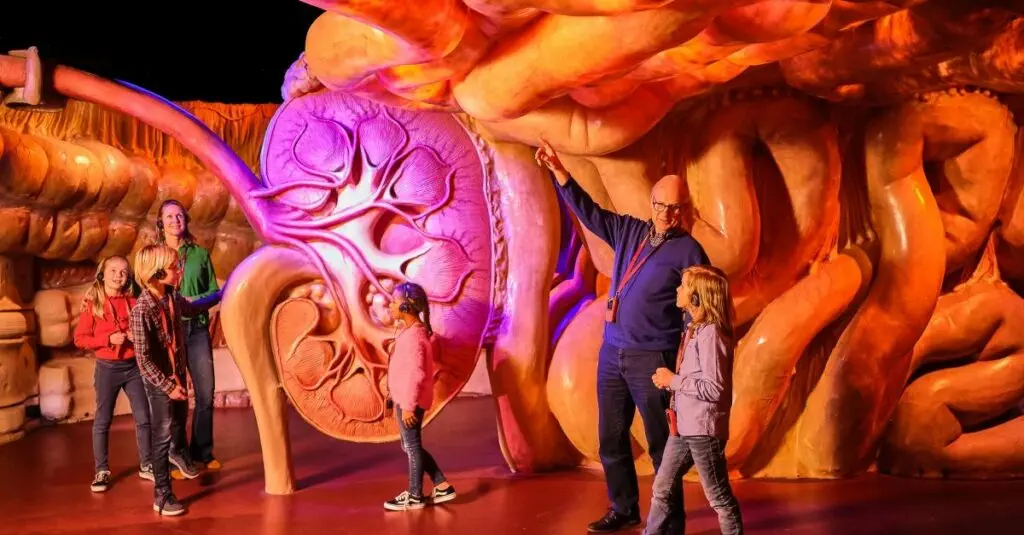 source: https://corpusexperience.nl/en
The Upside Down, Amsterdam
Do you love social media and are you always ready for the best picture? Then you'll love The Upside Down in Amsterdam! This is the world's largest social media experience! Make this museum your playground! From a gigantic ball pit, being in an upside-down café and sitting in the art of Mondriaan! The Upside Down has it all to please your aesthetic needs! Spice up your social media feed and make your friends jealous with the unique pictures you upload. The Upside Down is for all ages. You will certainly enjoy your time with this otherworldly experience!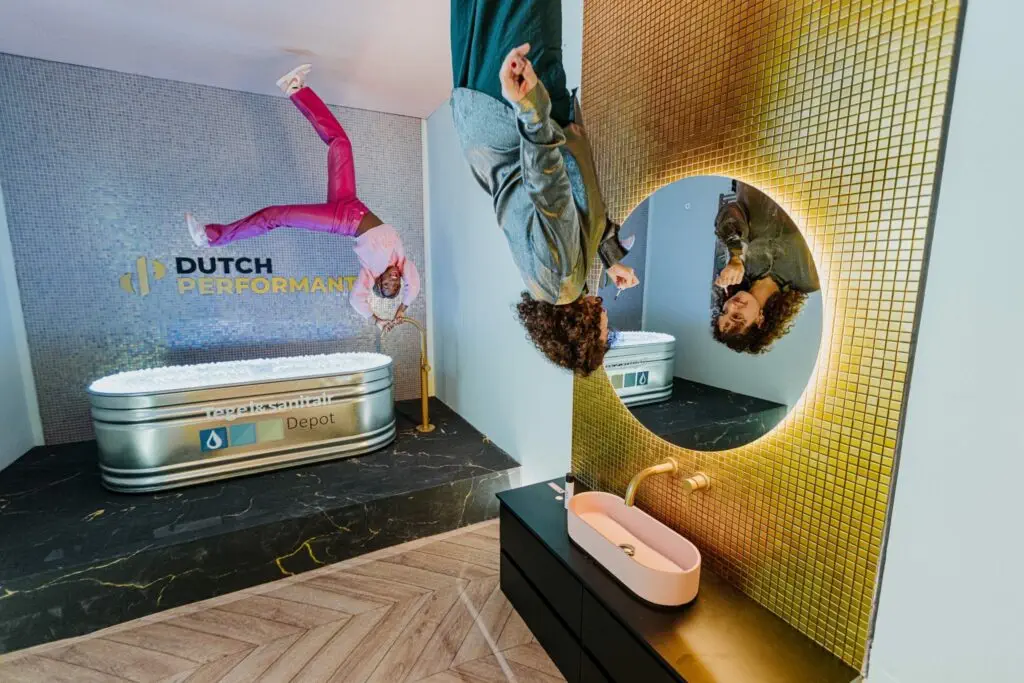 source: https://the-upsidedown.com/nl/
Museums are not boring after all huh? 😉 Experience art in the most unique and creative ways! Do you have other/more suggestions for fun and unique museums?Let us know in the comments!