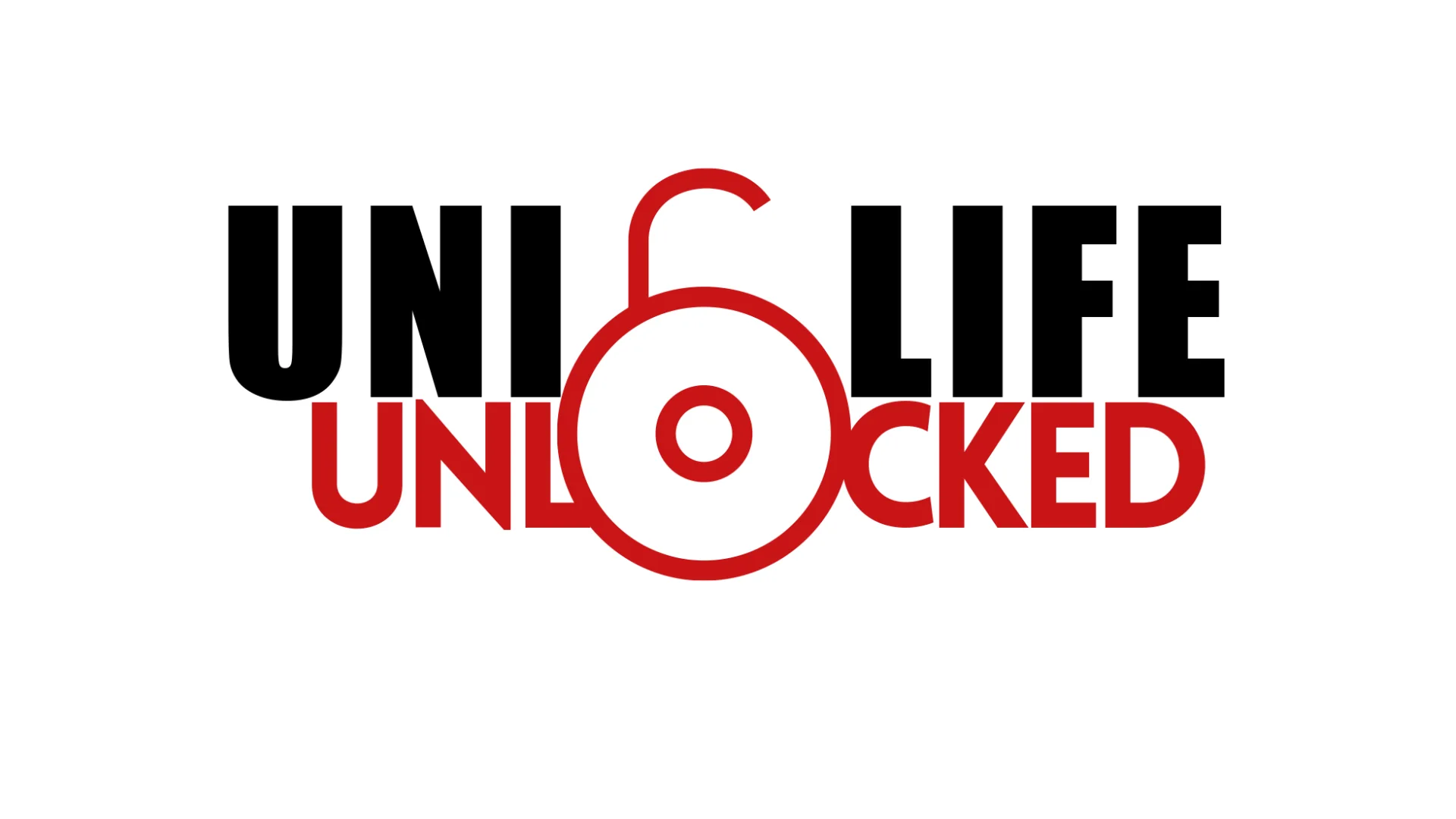 In this week's Uni Life Unlocked article, our mission is to decode the secrets of one of the ultimate student survival skills: transportation. Imagine going seamlessly from point A to point B without breaking the bank—a student dream come true, right? Well, hold on tight, because we've got your back. Dive into this article, where we unveil a treasure trove of savvy tips and game-changing strategies. From pocket-friendly picks to time-saving shortcuts, we're your trusted guides, ensuring you can focus on your studies without the headache of navigating the transportation maze. 
Bikes
In the Netherlands, having a bike is almost mandatory for every student—it's not just a mode of transport; it's your trusty sidekick in the adventure of student life. Why? Because it's cheap, eco-friendly, and so practical.  You can snag a second-hand gem from Facebook pages or Marktplaats.nl. Feeling fancy? Dive into the world of bike rental with services like Swapfiets. As you can see from the photo below, with a monthly pass you can access to a fleet of bikes, each with its own unique style and price tag.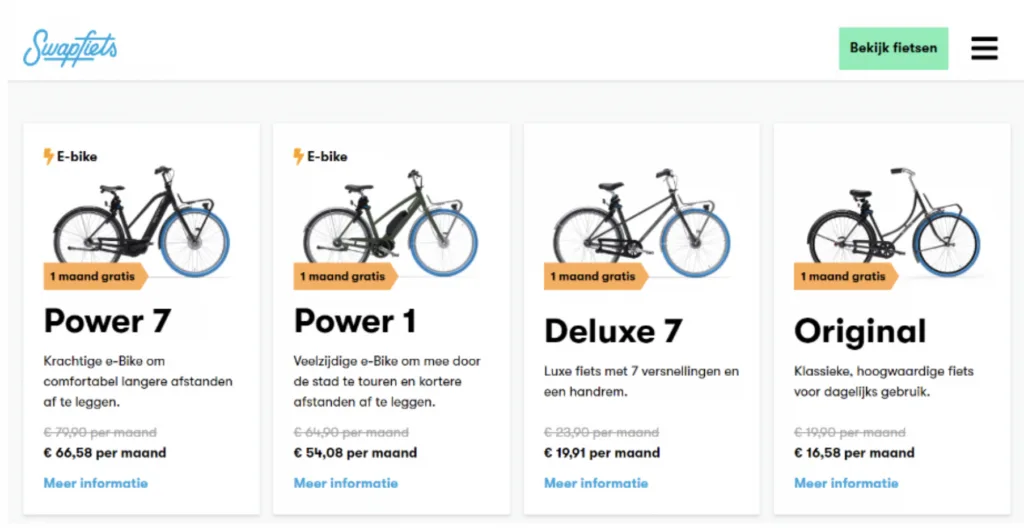 sourced from: Swapfiets, 2023
When you want to rent a bike, the first thing to do is check which bikes are available in Breda. After that, you can pick it up in one of the Swapfiets shops or get it delivered at home for free. Their service offers assistance in case of problems with your bike, for example, if you have a flat tire or when your light is broken, free of charge. 
Plane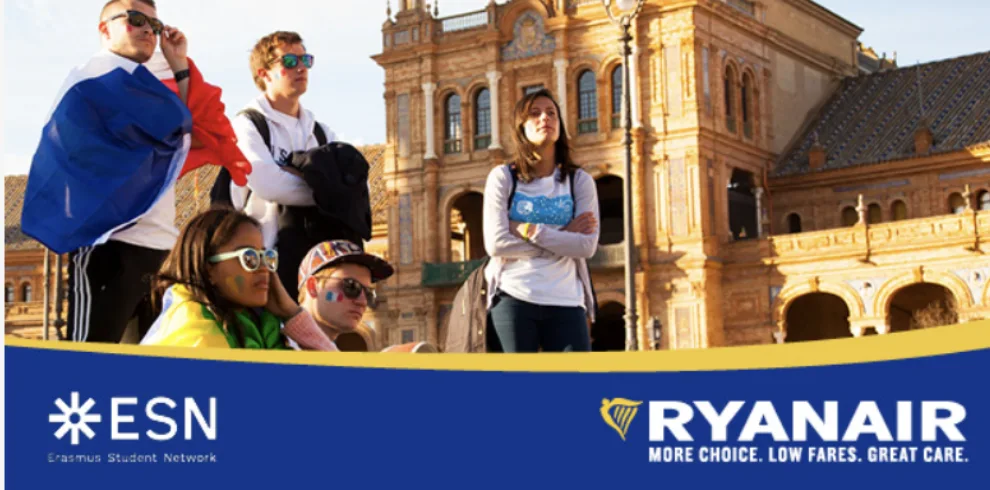 Dreaming of a homeland reunion or a sun-soaked vacation but feeling the pinch in your pocket? Fear not, intrepid traveller. Grab yourself an ESN Card, because Ryanair and Erasmus Student Network are teaming up to sprinkle some budget-friendly magic on your European adventures.
Since last September, every proud owner of an ESNcard gets an exclusive ticket to a world of perks when jetting off with Ryanair. Get ready to turn those travel dreams into reality, enjoying: 
-10% discount on 4 single flights (or 2 return flights)
-Free check-in luggage of 20kg with each of these 4 flights booked
-Weekly travel offers for Erasmus students
- Tailored Ryanair in-journey offers on the mobile app
You can get your ESN Card on their website  or at BUas in the Horizon Building, Room Hn0.016, from Monday to Friday (12:30-16:00) 
A lot of airlines like Ryanair, KLM and Turkish Airlines offer students discount, just by doing a quick Google search with your preferred airline, you will find great options.  
Trains and Busses
Hold onto your travel hats because the ESN Card isn't just about scoring sweet deals on flights—it's your golden ticket to a 10% discount on Flixbus adventures too! Thinking of pulling off a surprise romantic rendezvous in Paris? For just 29,99 euros and applying your 10% discount, Flixbus is your secret weapon to make that lovely dream a reality.
But surely, as a student, the transport you use most are Breda's buses. This is the reason why the wisest thing to do is to get a Dutch OV-chipkaart. The OV-chipkaart is a smart card that can be used for all forms of public transportation in the Netherlands, including trains, trams, buses, and metros. It's a cost-effective way to pay for your journeys. You can purchase these cards at train stations, in some retail stores or even in the Ov website (where you can see the different deals they have) and top them up with credit. You can purchase either a personal or anonymous OV-chipkaart for €7.50. And here's a pro-tip for the clever traveller in you: with your OV you can dig into the treasure trove of train subscriptions offered by NS. These aren't just tickets; they're the keys to saving big on your adventures. The various monthly subscriptions they are now offering are shown below. 

sourced from: NS,2023
If you purchase a 1-year NS season ticket, you will receive a free personal OV-chipkaart (except for Flex Basis and Flex Weekend Voordeel). This card entitles you to a variety of student-specific discounts. It's possible to use your student OV for free train, bus metro and tram travel on weekdays or in weekends. This opportunity it's possible thanks to the service "Student Travel Product". Who is eligible to ask for it? If you are enrolled full-time in secondary vocational education, higher professional school, or university, you are eligible for a student travel product. Even if you are under the age of 18. But there is a limit to the age requirements: you must be under the age of 30 on the first day of your student finance, if you already receive student finance, it will continue after your 30th birthday, unless you stop it. Even international students can apply for it (as long as your course lasts at least 1 year). It takes time to organize the travel product. Therefore, do not wait too long to apply. Do you have a foreign residential address? Then pass on that address to DUO, otherwise you will not be able to link the OV chip card. So, how's it possible to apply for it?
First, you make a request for your student's travel on the DUO website. After that, you will receive a welcome email with instructions on how to link your Student travel product to your OV-chipkaart. Check your Mijn DUO account to see when you will be able to load the Student Travel Product onto your OV-chipkaart at an NS ticket machine or another OV-chipkaart collecting point. In addition to your student travel product, you can have up to 3 other people accompany you at a 40% discount during off-peak hours. But pay attention: you can't use your Student Travel Product for night buses and train travel with Eurostar. Moreover to travel with Intercity Direct, you will have to pay a supplement.
To sum it up, these transportation tips for students are your secret sauce for conquering the rollercoaster of travel challenges.When you put safety, efficiency, and saving those precious bucks at the forefront, suddenly your daily commute becomes better. Whether you're diving into the world of buses and trains or embracing the wild ride of alternative transportation, these tips are your ticket to making every journey a smooth adventure! 
____________________________________________________________________________________
Een eigen fiets of e-Bike voor een vast bedrag per maand | Swapfiets. (n.d.). https://swapfiets.nl/
ESN Breda | Contact us. (n.d.). ESN Breda. https://www.esn-breda.nl/contact-us
NS Flex webshop | NS. (n.d.). https://www.ns.nl/abonnementen/
Ryanair | ESNCard. (n.d.). https://www.esncard.org/ryanair