For many of us, since we can first remember, movies have played a large role in our lives. From introducing us to new worlds, cultures, people, and points of view, to expanding our imaginations (thanks mom for putting up with my 'I'm-a-vampire phase' after the Twilight release), we all have memories attached to movies. Whether it's an action-packed franchise such as The Avengers or the magical world of Harry Potter, the boundaries for what can be achieved in visual storytelling have grown tremendously thanks to the advancement of technology.
The landscape of the film industry is once again drastically changing thanks to these technological advancements, with studios beginning to use XR stages and Virtual Production in their films. If you've read the last sentence and are drawing a blank, don't worry, I had no idea what these new developments meant either, but as a Creative Business student and avid movie lover, my interest was awakened and I set out to find out more.
An XR stage is a large LED screen that incorporates virtual production on film sets, often used in place of a green screen. The XR stands for extended reality. This new technology allows real actors to be put in front of the LED screen, enabling them to interact with their digital surroundings with the help of specialised virtual reality equipment. An example of this is if an actor picks up a prop in real-time, such as a stone, and throws it across a lake which is in the digital world. This action is displayed on the LED screen and the movement can trigger an action or influence the environment in the digital world in real-time with the use of trackers, so we would see the stone skip across the water.
Virtual production allows cinematographers to know what their movie is going to look like in real-time, with having designers build worlds before filming instead of having to wait for post-production. This new way of filming has been utilized in some newly released movies and series, such as the wildly successful The Mandalorian movie.
As this new technology takes the international industry by storm, Breda University of applied sciences has established a partnership that will provide its students with an incredible opportunity to experience and work with this emerging technology. The Academy of Games and Media has been abuzz the last few months, preparing for the installation of the university's own XR stage and virtual production studio, which is set to be installed on campus in the Autumn holiday.
To find out more about this exciting development, we sat down with the head of Cradle, Joey Relouw, who shared details about the upcoming installation and what having access to the XR stage means for our university and students.
Cashelle: First off, can you tell us more about Cradle, and what it is that your team does?
Joey: Sure! Cradle is the research and development team from the Academy of Games and Media at BUas. We work on innovative projects with new and emerging technologies. We test and learn about new products and developments within the industry and use this knowledge to support education at BUas and work on projects for external clients, such as creating virtual reality-based games.
Cashelle: Can you tell me more about the XR stage installation and this collaboration?
Joey: Through a partnership with Roe Creative Display, we are installing an 8m x 3.5m curved LED wall and an LED ceiling on campus in the Autumn break. We are currently working on a 1-year project in which we will create a short film using the XR stage. This production is a collaborative effort between the CMGT and Creative Business students in the AGM academy, with the games students building the environments that will be on the screens and the creative business students filming the production, as well as taking care of the props, lighting, and setting of scenes. We also have international stakeholders joining us, such as The University of Norway, who are sound specialists, and Iron Films, based in Eindhoven.
Cashelle: This sounds like a great collaboration. Are you able to share more about the virtual production short film that is being worked on?
Joey: Yes, this project is really special because it is the first time that these two fields are collaborating. The short is a sci-fi production. We have been working on it for the past few months now and have just locked down the script. It is about a driver who is looking for an object and needs to travel to another planet, but not all the creatures on the planet are friendly, so that needs to be navigated carefully.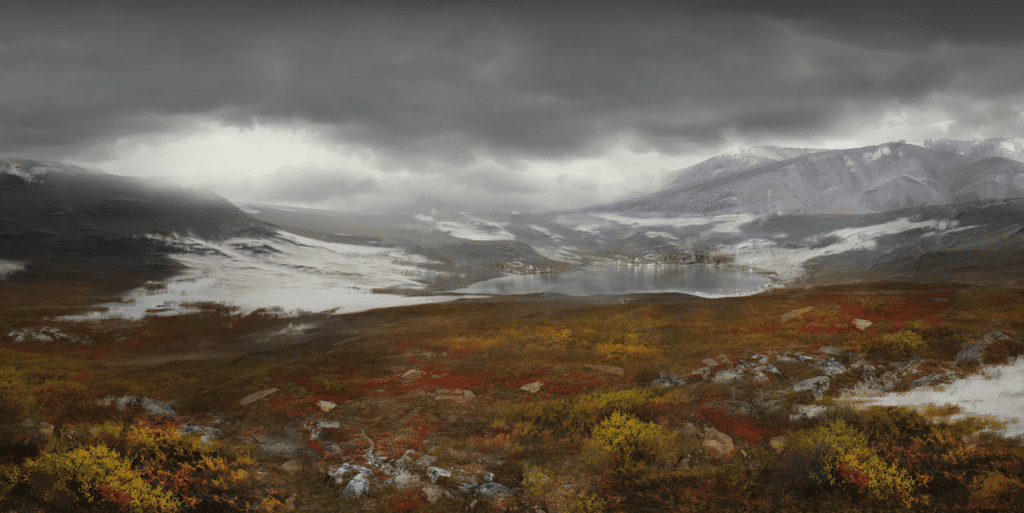 Cashelle: Once the production for the short has wrapped, what will come next for the XR Stage?
Joey: The idea behind the studio, as with most new innovative technologies at the university, is that when it is not in use for projects, students can have access to it. The screens are multi-purpose and can be used for many things, such as visuals in a presentation, like if you are giving a TED talk, or if you are a Tourism student and want to showcase a 360-degree display of a city. Once everything is up and running, something will be planned for students and faculty to be able to experience it.
Cashelle: How can students and staff who are interested get involved with this project?
Joey: We have created a Virtual Production Guild that meets weekly on Fridays at 11h00. During the sessions, we discuss the project and the topic of virtual production, and people have the space to present ideas. This guild is about building a community and is open to anyone who has an interest in it, it doesn't matter if you are not in the AGM academy. If a student is wanting to get involved in the actual short film, it will depend on their skill set and level.
---
To get involved in the short film project or to join the Virtual Production Guild you can contact Joey on teams, via email at relouw.j@buas.nl or join the Guild via teams.