Picture & article by Fleur van Deijck
During my high school trip in 2012, I walk inside this room filled with cuddly toys covered with red dots. It piqued my interest. As I stood there alone, in the middle of the room, looking at a million reflections of me surrounded by red dots, I was impressed. It felt like a different reality. Was I dreaming? No, I wasn't. I was at Boijmans van Beuningen, a diverse and quirky art museum based in Rotterdam. The museum was found in 1849 by lawyer and art collector Frans Jacob Otto Boijmans. He donated his collection of art works to the city Rotterdam. Most museums in The Netherlands focus on a specific era, while Boijmans van Beuningen focuses on Dutch and European art from the early Middle Ages till now. You can find art works of Monet, Rembrandt, Kandinsky as well as today's modern artists. The artworks are diverse, from old school paintings to interactive installations.
One of my favorite artworks is Infinity Mirror Room (1998) by Yayoi Kusama. By using dots and endless reflections, she created an environment which brings you to a different reality. When you walk inside, you become part of the artwork. Click here for more information about the museum. More information about the artwork can be found here. The room is permanently in the museum, so you can visit any time!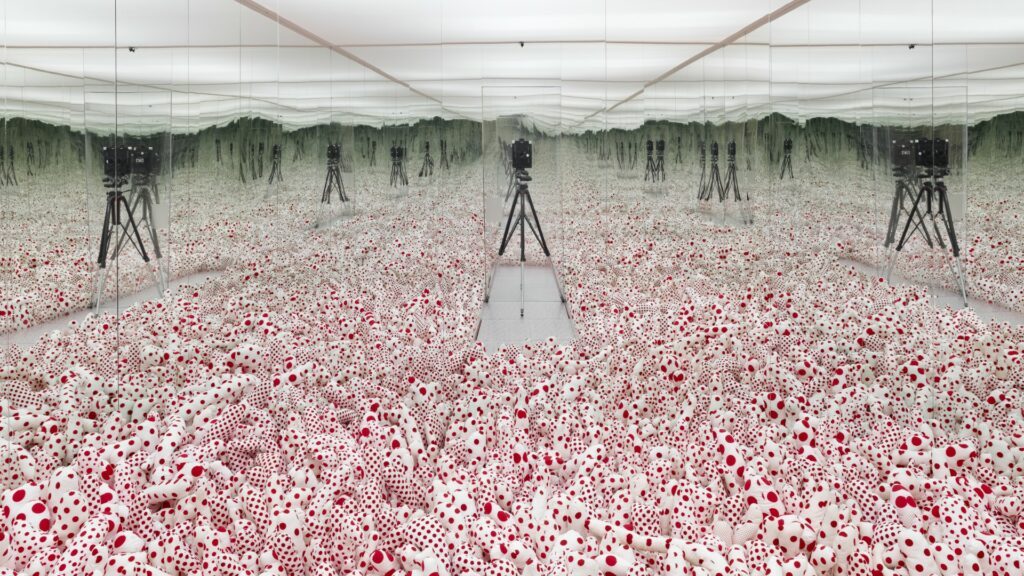 Museum Voorlinden
Did you ever go inside a pool without getting soaking wet? I did, at art museum Voorlinden. The museum was founded in 2016 nearby the Hague. It aims connecting people with nature, art, and architecture. The building and surrounding are pieces of art already. It takes quite a while to get there from Breda: first you travel by train to the Hague, then you take the bus to the museum, it is worth it! The museum focuses on modern and contemporary art, inside and outside the building. The museum is truly an oasis of rest in a busy area. Click here for more information about the museum.
However, back to the pool. The artwork Swimming Pool (obvious title) was created by Leando Erlich in 2016. This piece of art allows you to look in the pool as well as being inside the pool, you truly become part of the artwork. The experience room is one of the most famous artworks at the museum. More information about the artwork can be found here. The pool is permanently in the museum, so you can visit whenever you want!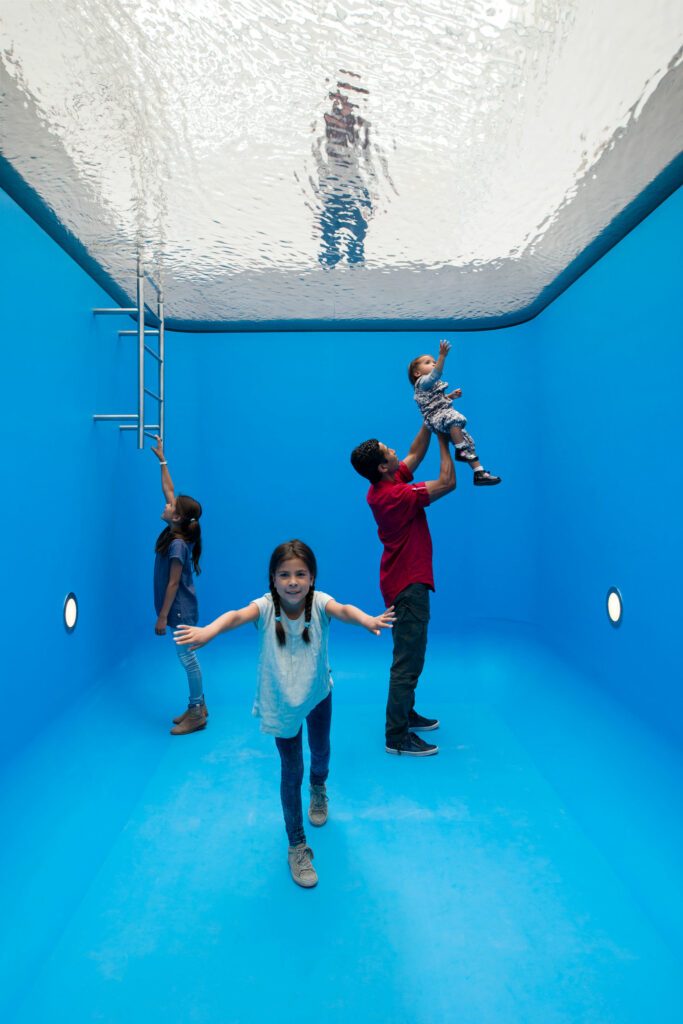 Museum Moco
We all have heard of Banksy, the famous anonymous street artist. You can see some of his work at art museum Moco in Amsterdam. The museum focuses on modern, contemporary street art. Moco creates accessible shows and exhibitions in Amsterdam and Barcelona that inspires the visitors. Their collection exists out of art from Jean-Michel Basquiat, Keith Haring, Jeff Koons, Yayoi Kusama, Andy Warhol, and other artists. The museum also offers a platform for upcoming artists. However, back to Banksy. His exhibition 'Laugh now' shows 50 original art works of him. The museum puts his most iconic work into the collection, like Soup Can, Girl with Balloon and Kids on Guns. If you would like to have more information about Moco, click here.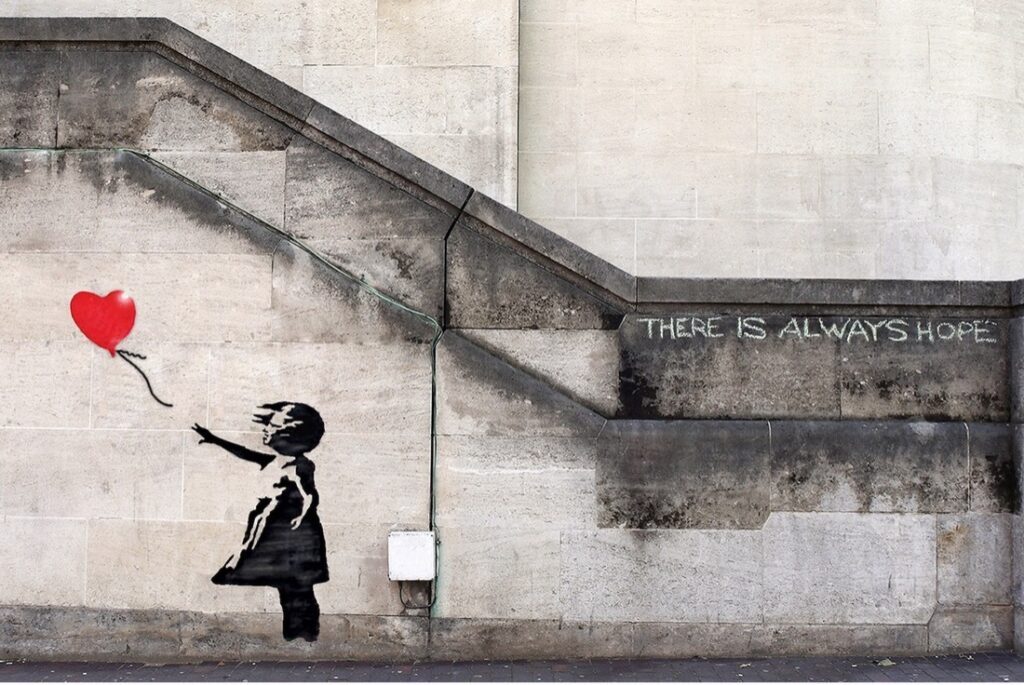 Verbeke Foundation
Imagine; you buy a huge piece of ground, start collecting art and create your own never-ending museum. This is what art collectors Geert Verbeke and Carla Verbeke-Lens did in 2007. The area is 12 hectare and has an indoor space of 20.000 m2. It is one of the biggest private enterprises of contemporary art in Europe.
The collection is never finished, always moving, unpolished, complex, and alive, like the world outside the museum walls. I visited the museum about 4 months ago. When I walked inside, I was shocked by the weirdness yet amazingness of the art collection. From an installation showing life inside a dead human finger to a garden filled with beautiful birds flying around. This is truly a play garden for adults.
My favorite art pieces were the coffins by Kane Kwei, a carpentry from Ghana. Sounds a bit weird but let me explain. The owner of the museum collected around 15 coffins that look like a plane, a chicken, a crab, and other utilities. The happiest coffins you will ever see. Ghana is the only country in the world where people are being buried in a coffin that refers to their life. I think that is a beautiful way to commemorate a loved one. More information about the Verbeke Foundation can be found here. Tip: the museum owns a bar with lovely Belgium beers you should try when you visit!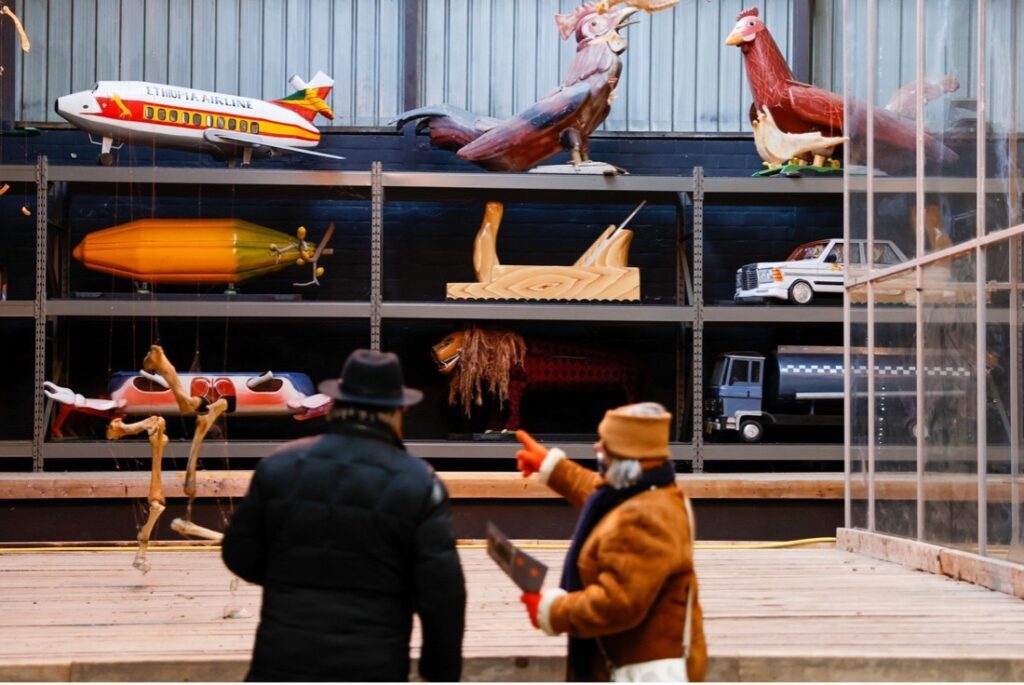 Student discount
All art museums in this article offer student discount for the tickets, except for museum Voorlinden. The student prices vary from €10,00 to €12,50.