The weeks before Easter, a large part of the Netherlands is already in the festive mood, it's CARNIVAL! Carnival has been a popular festival for centuries, which in the Netherlands is mainly celebrated under the major rivers. It is known as a Catholic folk festival and is an ideal outlet before Lent, the period in preparation for Easter.
It may sound crazy, but every city celebrates carnival in a different way. It all comes down to the same thing, 3 days of partying (sometimes even more days), a parade with decorated cars, everyone is dressed up as someone or something they find funny, and funny carnival music.
The music they play at carnival is very cheerful and loud. It all has the same instrumental vibe, trumpets, saxophone, drums etc. The text? It is mainly based on how much fun carnival is, drinking beer and loving each other.
Yet, there are many differences per city, and people can be very offended if you for example wear the wrong colors... To prepare you for the carnival season, I will tell you how things will go in the different cities in Brabant, namely Eindhoven, Tilburg, Den Bosch, and of course, Breda.
Eindhoven (Lampegat)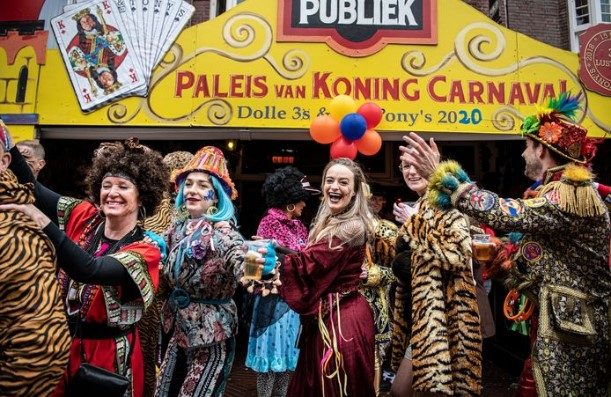 "Lampegat" is the name that the residents of Eindhoven call their city when it's carnival. The Eindhoven carnival colors are orange-blue-orange and every year there is a new theme for the party. In Eindhoven, a large marquee will be set up on the market to celebrate the party in a big way. In Eindhoven, everyone dresses up nicely, and originality is very much appreciated!
Tilburg (Kruikenstad)
The inhabitants of Tilburg celebrate their carnival in "Kruikenstad", the nickname of Tilburg. On the Sunday of carnival, it's time for D'n Opstoet! (parade). A lot of beautiful cars drive through the city wrapped up in a colorful ribbon, and you will find great parties along the route.
Den Bosch (Oeteldonk)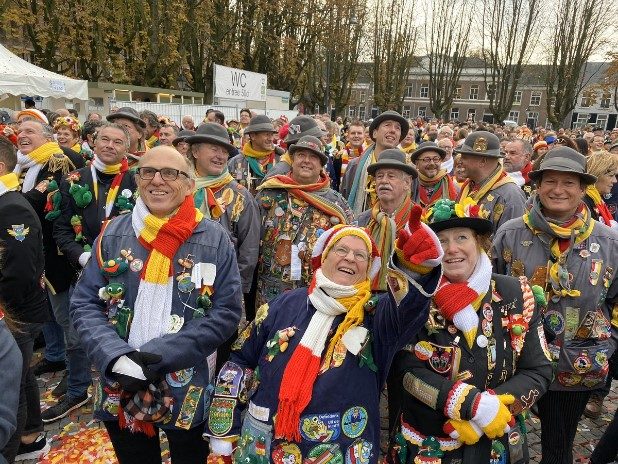 During these festive days, 's-Hertogenbosch bears the name 'Oeteldonk'. The opening of carnival starts already on the 11th of November, which will be continued in February/March. The dress code in Den Bosch is different from the other cities, it is mandatory to come dressed in the colors red, white, and yellow. Often everyone wears a jacket with emblems on it, a red, white, and yellow scarf, and gloves. In most clubs or pubs, you cannot enter if you are dressed normally, or if you lack the colors. Also, the word "Alaaf" (a word people use to greet each other while it's carnival) is forbidden to say...
Breda (Kielegat)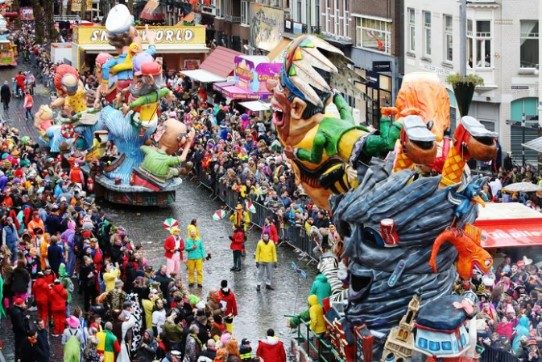 The city of BUAS, Breda! Breda is transformed into "Kielegat" when it's Carnival. In Breda, you easily blend within the crowd when you're wearing a costume. You don't have to wear a jacket with emblems as in Den Bosch, dressing up as a pirate or banana is totally fine. Do you still want to represent your city? Then wear the colors orange and red!
So which city appeals to you the most? It is, therefore, important to know what the do's and don'ts are for each city. Arriving in Breda with the colors red-white-yellow is not a good plan!