Now that you know how to go about the process before getting a tattoo, let's dive into what happens after getting one! Covering subjects such as self-image, aftercare and regrets, this article guides you through the final steps of a tattoo experience. Stay tuned until the end for some artistic surprises!
Check out the first part of this article here!
The aftermath
You know how, in our heads, we have an image of the way we look? After getting out of the salon, that image changes immediately and you cannot see yourself without the tattoo. A tattoo is a big confidence boost, and the memories it holds will resurface every time you notice it.
Pro tip from tattoo collectors: You might think a tattoo changes your life completely, but, in fact, it doesn't! At some point, you even forget you have one. Therefore, you should not worry too much about how you're going to feel about yourself after getting your first tattoo.
How to take care of your tattoo
A tattoo is like an open wound, and it's also an open wound that you would want to heal in a certain way. When your tattoo is done, the artist will place a plastic foil around the area where you got it and they will advise you to buy a certain cream, which you will have to apply regularly. "Treat it like a baby!" says Naomi, a second year BUas student.
Pro tip from tattoo collectors: Aftercare is just as important as the preparations before getting your tattoo, so make sure you follow your artist's advice carefully. How you take care of it will determine the way it will look in the future.
Will I regret my choice?
As time passes by, our lives change and so do the ways we interpret something in a tattoo. Regardless of the number of preparations you do before getting your tattoo, we can't promise that you will feel the same about it in a couple of years. However, there is nothing wrong about that! What we can promise is that learning to love yourself and to accept your past decisions is always possible! Therefore, don't worry too much about possible regrets.
Pro tip from tattoo collectors: If you're doubting about your tattoo, you should probably give yourself more time to think about it. However, if you decide to go through with it, get it on a body surface that's easy to hide!
Surprises from tattoo collectors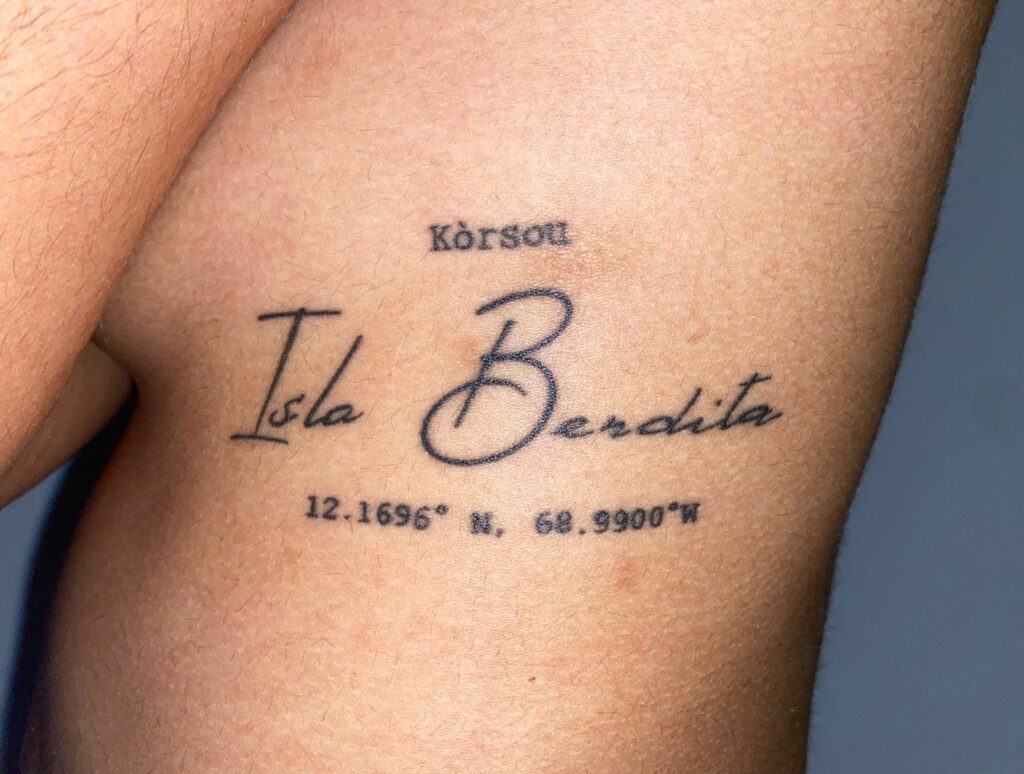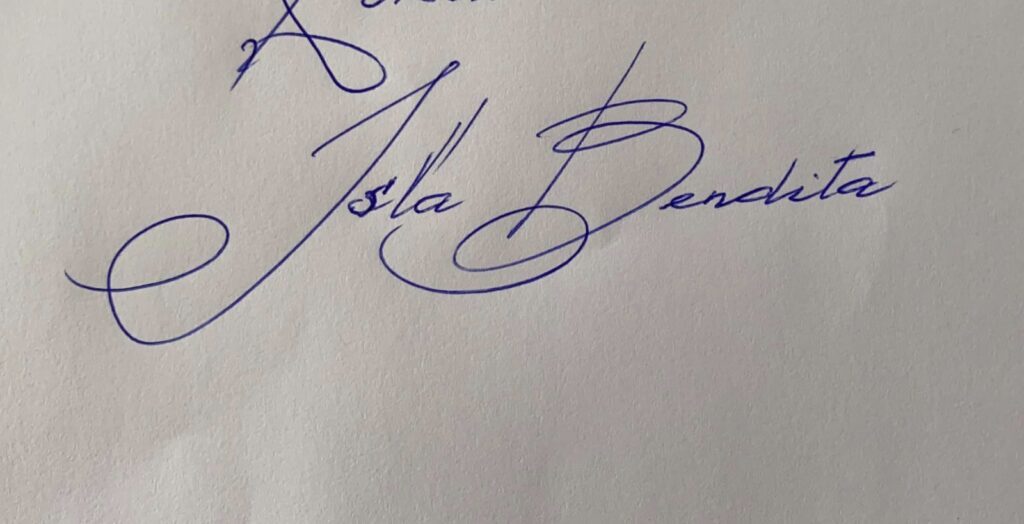 Naomi's favourite tattoo
"My favourite tattoo is the one on my ribs. I wanted to tattoo something that represents me, and I consider that I am represented by the place where I come from and the people around me. I asked my dad "How could you describe Curacao in two words?". He said "Isla Bendita" which means "blessed island". I used his own handwriting of these two words, and I also have the coordinates of the exact place I was born in. Curacao, Kòrsou in our native language, has had many natural disasters surrounding it, but that never hit it. It's just a beautiful place, I love it."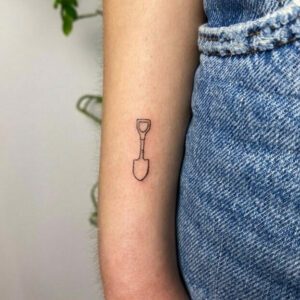 Cristina's favourite tattoos
"My favourite one is the small shovel on my arm and it can mean literally anything, but for me it is: "If you're in trouble, you have to dig yourself out no matter what!"
"This one really has a meaning for me as it's my favourite pic of my brother and I from when we were little. I really liked this drawing style of the tattoo artist just because realistic drawings of things aren't really my type of tattoos, so it was just the perfect way for me to get something that shows the bond between siblings."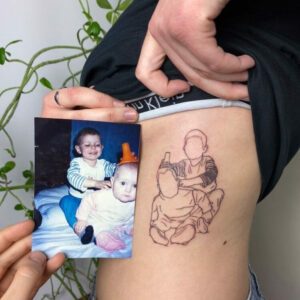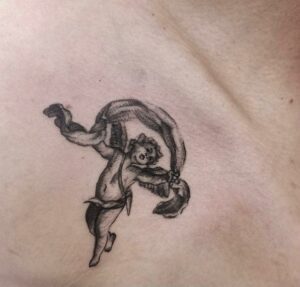 Petrut's favourite tattoo
"It's a reflection of the things I like, it's tattooed in a medieval style. It's a certain aesthetic that I like and that I want to be constant throughout all my tattoos. So, there's not a meaning behind it, it's just something that I like and looks good, it's like a piercing or clothes – you get them because they complete your persona, your aesthetic and style."
Special thanks to Naomi, Cristina and Petrut, our lovely interviewees!