Morocco, a country I visit nearly every summer. The nostalgia that hits as soon as I step foot on Moroccan soil, instantly makes me feel at home. The sizzling Moroccan mint tea in tiny cafes at the airport that immediately puts you in a mood. From its alluring beaches to the humongous mountains and green sceneries. Those warm summer nights at the market where there's enough to explore for anyone. And the food.. You can't mention Morocco and not give credits to their dishes. When visiting, you'll be bombarded with delicious and healthy options. Try a Tajine for instance, all sorts of cooked veggies served in a big cooking vessel made from clay. To top it off, get some Moroccan cookies and mint tea for dessert. Trust me, you won't have to feel guilty after such a healthy meal, food is celebrated in Morocco after all.
The Many Things Morocco Has to Offer
It's no secret that the northernmost country in North Africa is tremendously growing in tourism. According to statistics, 2018 saw a number of 12.49 million tourists while 2019 saw a number of 13.11 tourists. That's an increase of 620 thousand tourists in one year alone. However, that amount sadly lowered tremendously with the ongoing pandemic. But, prior to the pandemic, why did tourism in Morocco grow each year? With the low prices, charming culture, and the many tourist attractions, Morocco has found a way to make tourists intrigued in exploring their different sides. It is becoming more modern by the year while staying true to their historic parts. Throughout, you'll find modern cities that are scattered with historic landmarks. Take for instance the city Fez, where locals like to divide and name both parts 'new Fez' and 'old Fez'. Each city in Morocco differs tremendously from the other in terms of feel and colour, almost as if they each have their own colour palette. The reason that keeps me coming back to Morocco, is the immense amount of historical and visually stunning scenery. Now that we are allowed to travel more, I think it's safe to introduce you to some of the most unique places in Morocco.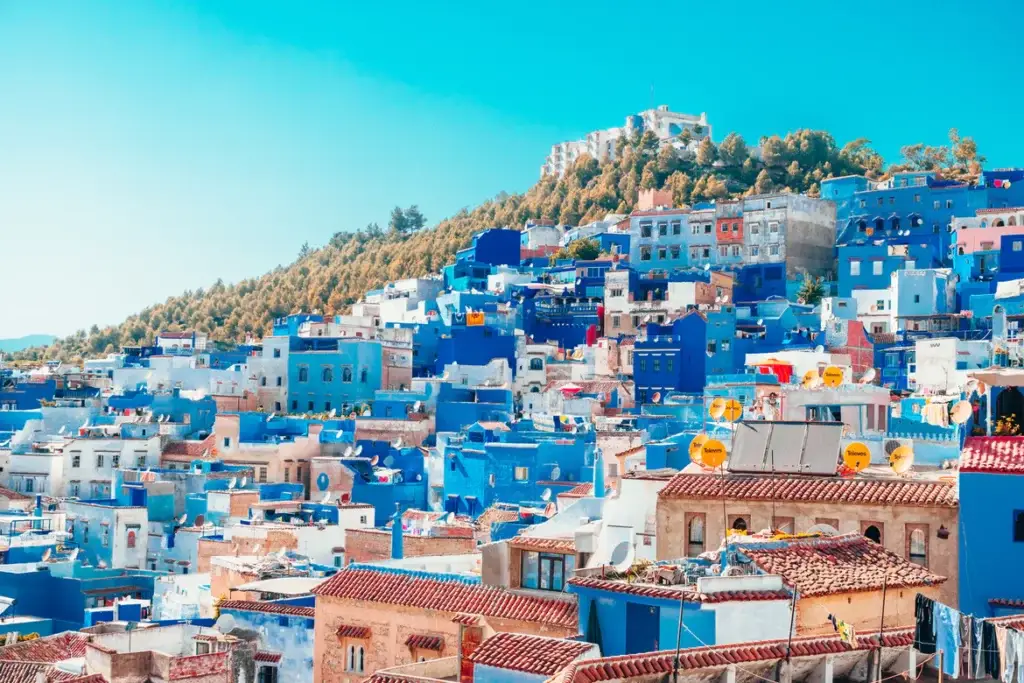 Chefchaouen
A small town in the northern part of Morocco. Chefchaouen is notoriously known for their colourful streets and wandering cats. Every house and shop is painted in a different shade of blue, almost as if you've landed in Greece. Many individuals claim their own beliefs as to the entirety of the town being blue. Some claim that in 1940, Jewish refugees painted the town as they believed the colour blue represented the sky, heaven, and spirituality. Though, some plainly believed that the colour blue was used in order to keep the insects away. Either way, it's visually stunning to be surrounded in. Whether you're a fan of hiking mountains, visiting hammams, or just simply enjoying cosy café's, Chefchaouen is the place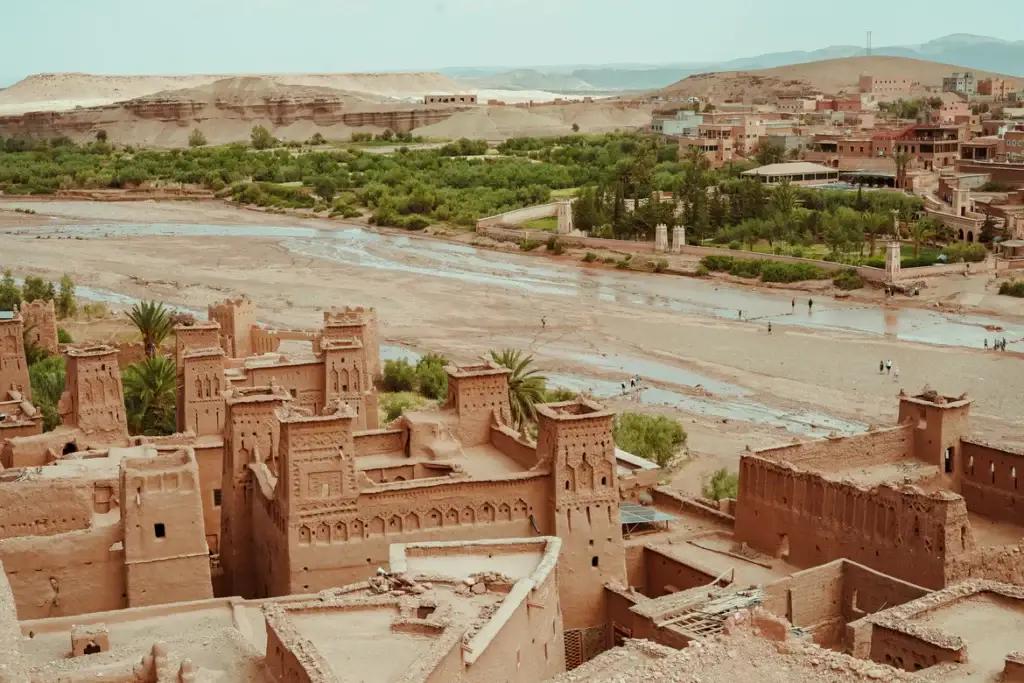 Aït-Ben-Haddou
The architecture of Aït-Ben-Haddou is made out of nothing but earth and mud. Known for its striking towers and houses that are defended by walls, Aït-Ben-Haddou is one of the most historical and culturally richest places in Morocco. Built in the 11th century, Ait-Ben-Haddou was used as a trading post between the Sahara and Marrakech. The founder of the city, Ben Haddou, is said to still be buried somewhere around Aït-Ben-Haddou till this day. Back in the mid-90's, many families still lived in the village. Today, however, the village consists of only few families to be counted on one hand. Fun fact, as Aït-Ben-Haddou is centered right in between Marrakech and the Sahara, many enjoy stopping by this place as quite a few blockbusters have been filmed in this area. Gladiator, the Mummy, and even scenes from Game of Thrones have been filmed in Aït-Ben-Haddou. A true historical masterpiece of Morocco where you'll feel united with its land.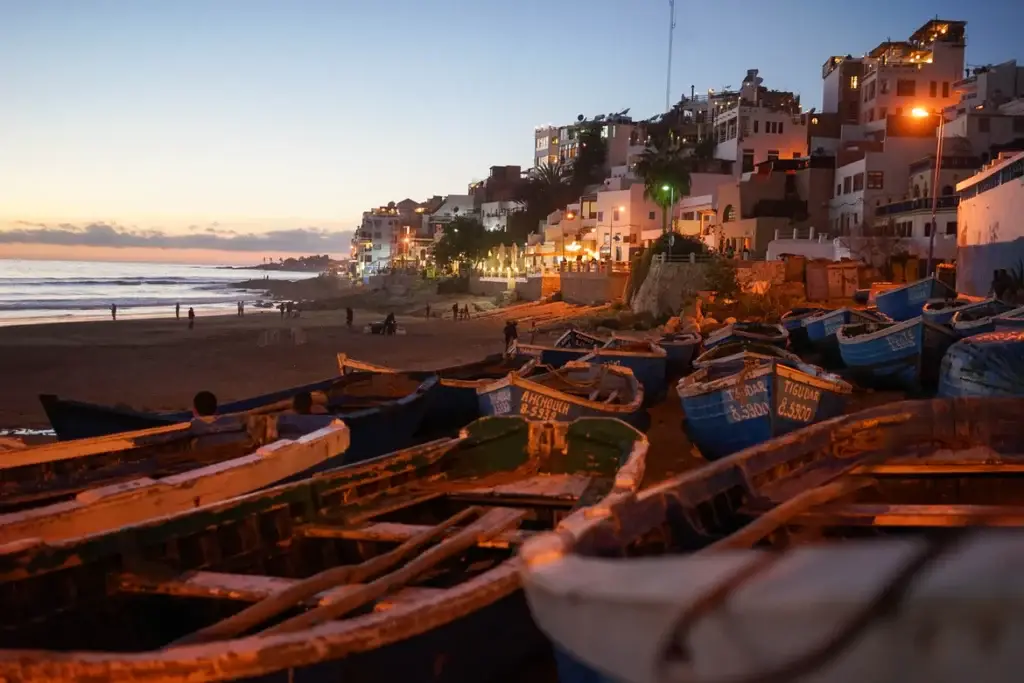 Taghazout
Like many Berber villages, Taghazout has a reputation of plenty undiscovered history. However, during the Rif war between Spain and Morocco in the 19th century, Berber people used Taghazout as a saving spot for their fishing equipment. Now, it has become the surf town of Morocco. Known for their beach and fishing, Taghazout has become possibly the most zen part of Morocco. Around 4 hours away from busy Marrakech, Taghazout is the ideal place for ones that seek serenity among all the crowded places in Morocco. Whether you enjoy the sight of all blue fishing boats scattered over the village or fancy a drink near the beach where you can hear waves hitting the rocks, Taghazout is the ultimate place for tranquility. Also, why not practice some surfing while you're at it?
All in all, whether you're looking for historic landmarks or seek places that are rich in culture, Morocco has enough to explore. Its tremendous amount of undiscovered history and colourful places will make sure you want to return.