Here are five more Christmas markets in Europe, that are worth visiting. If you missed my previous article, you can check it out here.
Manchester, United Kingdom
Dates: 12th of November - 22th of December
Manchester's Christmas markets are considered the country's largest and most beautiful. Despite the fact that the city's first market was held only a few years ago, in 1999, it now attracts up to nine million visitors each year. The markets are held in six various squares throughout the city, with Albert Square hosting the largest one. 300 stalls offer international food (including Dutch Frites!) and handcrafted gifts. As a result, the marketplaces have something to offer everyone!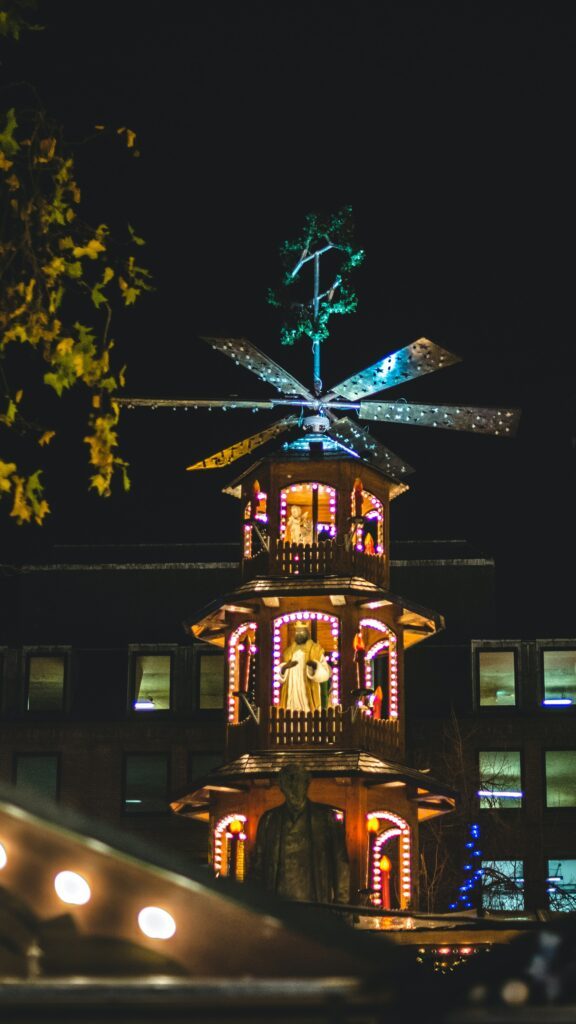 Copenhagen, Denmark
Dates: 12th of November - 2nd of January
Copenhagen's city centre is filled with several Christmas markets throughout the holiday season, each selling wooden toys, decorations, ceramics, and knitwear. The one held at Tivoli Gardens, on the other hand, is the most popular. When you visit this market, you can ride a Ferris wheel or ice skate in a magical setting with fairy lights covering the rink and the surrounding trees. While doing that, you can also smell the caramelized almonds and cinnamony mulled wine. Of course, kids get the opportunity to meet Santa Claus and tell him all about their Christmas wish list!
Govone, Italy
Dates: 13th of November - 19th of December
Govone, a little town in Northern Italy, with just about 2000 residents, has been named one of the most beautiful Christmas Markets in Europe for the past two years! During the holidays, the entire town transforms into a gigantic magical kingdom of Santa Claus. For this market, artisans from all across Italy come together to sell visitors traditional local delights ranging from street food to wine. If you happen to attend this market, the musical show of Santa Claus, which takes place every day in the Royal Castle of Govone, will not disappoint you.
Bruges, Belgium
Dates: 26th of November - 9th of January
Because Bruges is known as one of Europe's most romantic cities, you can expect a beautiful Christmas market there as well. It nearly feels like it came straight out of a holiday postcard because of the joyful atmosphere! It takes place in the city center of Bruges, on the Markt and Simon Stevinplein. Everyone will find something to their liking at the market, which features delightful local foods and beverages, ranging from homemade hot chocolate, to Belgian beers and cheeses. You'll also be able to find some last-minute gifts for your friends and family.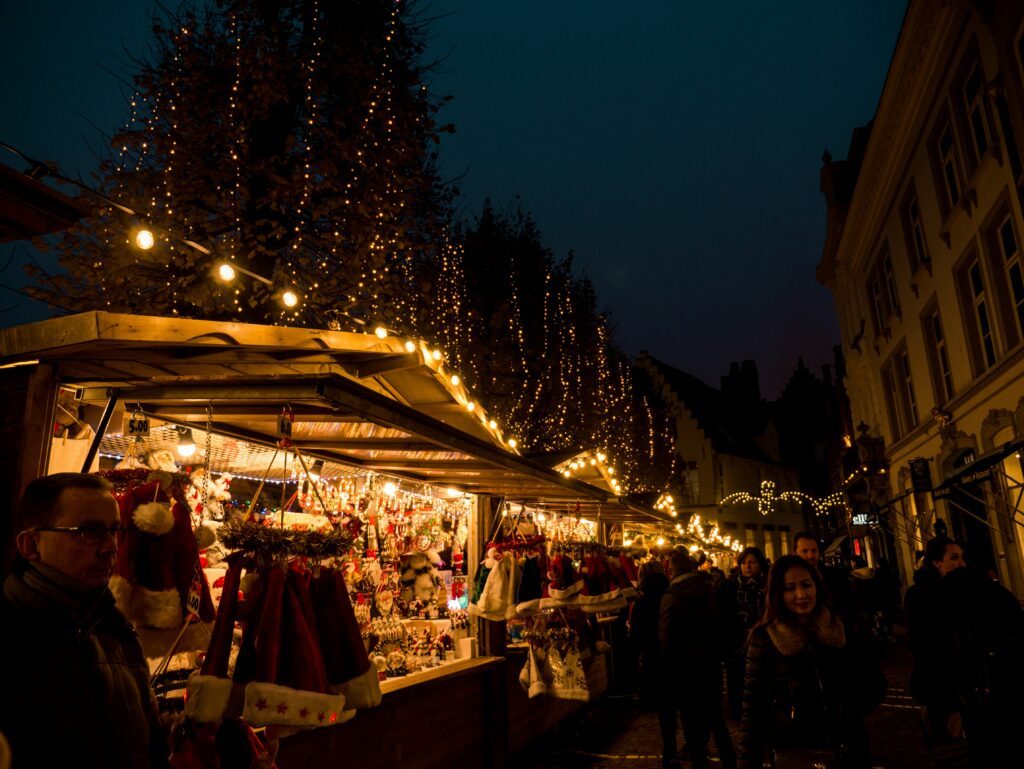 Gdańsk, Poland
Dates: 23rd of November - 1st of January
The Gdańsk Christmas market is set in the historic city centre, creating a romantic and cosy winter wonderland atmosphere. Visitors can experience the elf parades, see the Snow Queen, and even come face to face with a talking moose. Of course, there is a possibility to ride on the fairy-tale carousel, and lovers can even kiss under the mistletoe. At this market, you can buy authentic jewellery, ceramics, and clothing, as well as try some traditional Polish cuisines and international delicacies. Tourists can climb up to the top of the market's entrance gate, which is styled like an advent candle, and enjoy the view from five meters above!