A few years ago, I went to visit my grandparents. We were chatting while grandpa tried to turn on the radio on the TV, which he found very complicated. While laughing, my grandmother jumped up and walked to the basement closet, where she conjured up several old LPs from under the dust. "This is how we used to listen to music", my grandmother said while dusting off the LPs.
Music is something that has been evolving for years. Due to continuous change in our society and innovative technologies, it is still developing. How we listen to music now is often via Spotify, Apple Music, or YouTube, but our parents and grandparents used to do it differently.
Listening to music has been done in various ways over the years. Until the 1960s, it was not cheap to listen to music. Technological developments have resulted in better sound devices. As this became better and more luxurious, it also became more expensive. Until the 1960s, when an affordable record player appeared on the market. This is when listening to music significantly increased.
If we look back at the past, the music of a certain time is divided into decades. This is a time of 10 years, to which music is connected. From the 60's on, I will tell you more about the way of listening, and will recommend my favorite songs!
60's, 70's, Music for everyone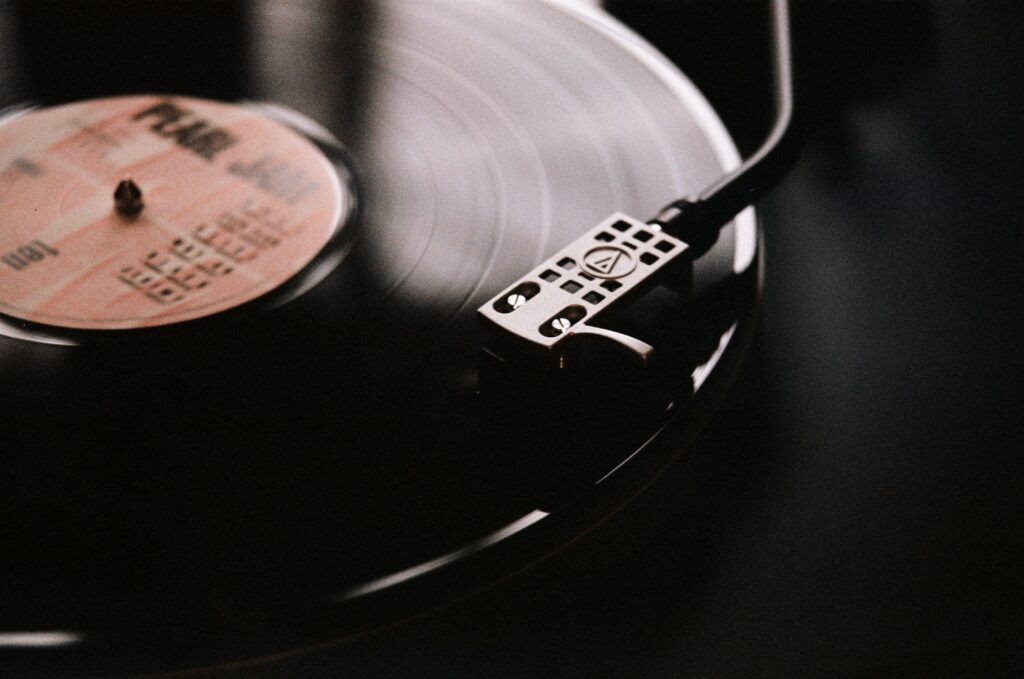 Before the 60's started, the rich households were listening to music by playing LPs on a record player. From the 60's on, the record player and cassettes became affordable for almost every household, which made music more popular.
60's bangers: Yesterday, The Beatles (1965), Can't take my eyes off you, Frankie Vallie (1967), Respect, Aretha Franklin (1965), Stand By Me, Ben E. King (1961).
70's bangers: Stayin Alive, Bee Gees (1979), Dancing Queen, Abba (1976), September, Earth Wind and Fire (1978), Ben, Michael Jackson (1972), Don't Stop, Fleetwood Mac (1977).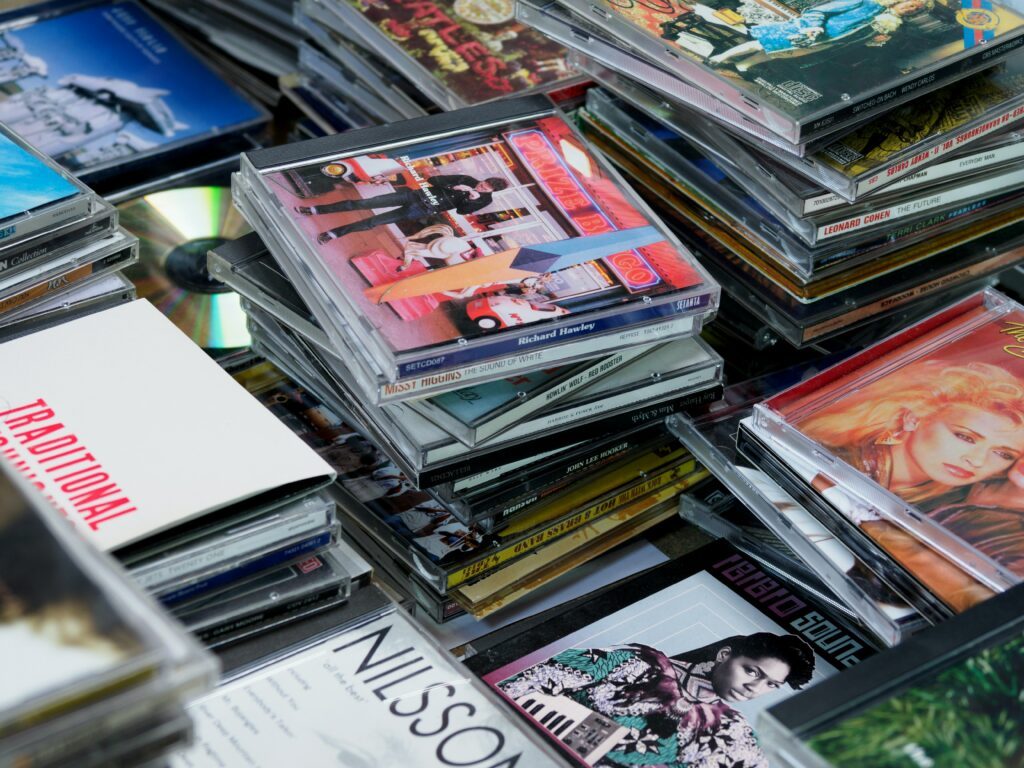 80's, 90's, The compact disc
In the 1980s, the compact disc (CD) arrived on the market. This new form of music storage was developed by Philips and Sony. The LP became less popular and was slowly replaced by the CD. Also listening to music while on the way was made possible. People invented the Discman, a pocket-size cd-player, with which you could listen to music wherever you were.
80's bangers: Like a Virgin, Madonna (1984), Summer of 69, Bryan Adams (1984), Faith, George Michael, 1987), Uptown Girl, Billy Joel (1983), 9 to 5, Dolly Parton (1980).
90's bangers: I Want It That Way, The Backstreet Boys (1999), Angels, Robbie Williams (1997), Together Again, Janet Jackson (1997), Wonderwall, Oasis (1995).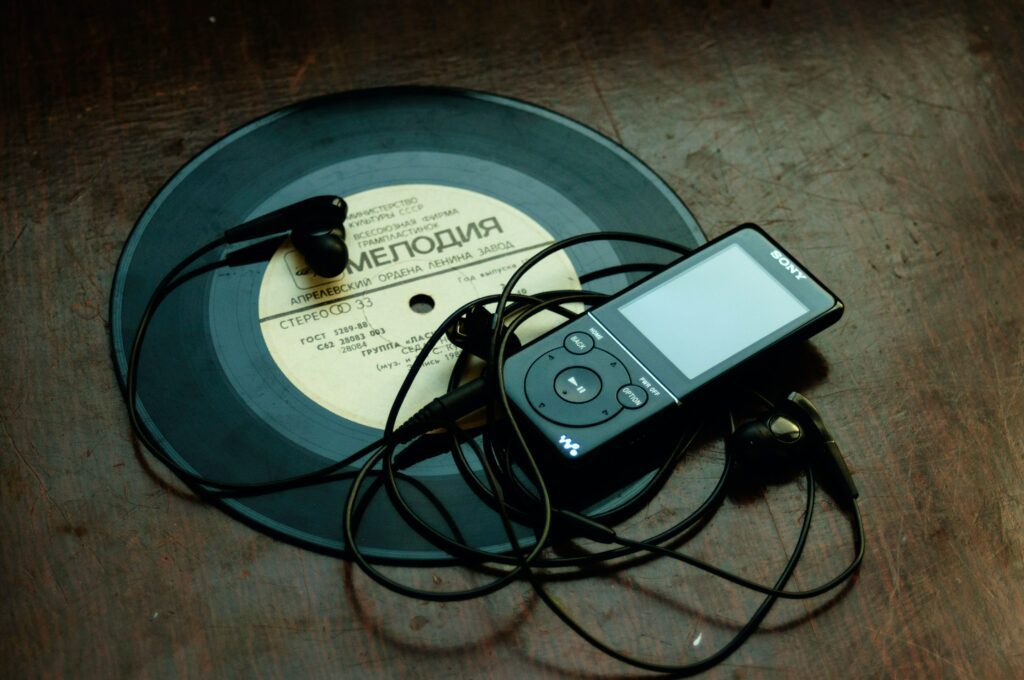 00's, 1000 numbers in your pocket
In 1998, the music world made a big leap forward with the first MP3 player. No more dragging around with cassettes or CDs from a Walkman. You could save music directly (digitally) to the MP3 device. The most popular sort of MP3 was the iPod. It was a great invention, but a disadvantage was that this made illegal downloading of music easier.
00's bangers: Love Story, Taylor Swift (2008), Bleeding Love, Leona Lewis (2008), Fix You, Coldplay (2005), Where Is The Love, Black Eyed Peace (2003), Halo, Beyonce (2008).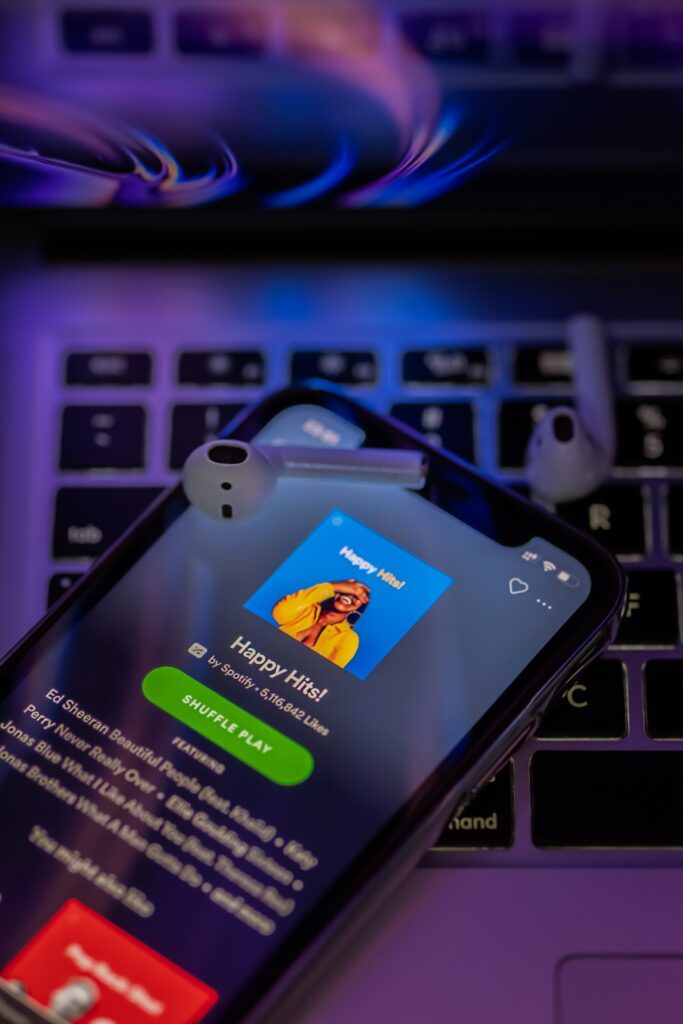 10's, Streaming devices
Due to technological developments around the 10's the physical playing of music came to an end, and streaming services came into existence. Streaming services such as Spotify and Apple Music became very popular in a short time.
10's bangers: Wake Me Up, Avicii (2013), What Do You Mean, Justin Bieber (2015), Shape Of You, Ed Sheeran (2017), Titanium, David Guetta (2011), Grenade, Bruno Mars (2010).
What will be the next development? How will we listen to music in 10 years? At the moment we seem to be going back to the old days. Listening to LPs on a record player is completely hip again! Also, a lot of music from that time is being re-released, but in a different way. You may have heard Boney M's song, Rasputin, on the radio a lot these weeks. This song from 1978 has been re-published as a remix and is now on the hit lists again.
So which way of listening to music have you already tried? I would say let's try it all. It's really nice to listen to music in a different way than just on your phone. I advise you to discover which music decade you like the most! Maybe your grandma and grandpa's LPs will come in handy…